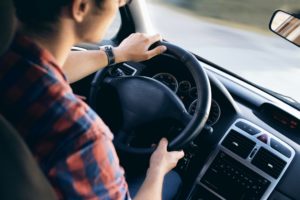 Obstructive sleep apnea is a common disorder that causes a person to stop breathing frequently while sleeping. Although chronic snoring and fatigue are frequent symptoms of the condition, the complications don't end there. Believe it or not, untreated sleep apnea significantly increases your risk of auto accidents because of drowsy driving. Failure to get a good night's rest can lead to sleep deprivation, which can create a recipe for disaster if you get behind the wheel. Thankfully, your dentist has the solutions you need to treat your sleep apnea to improve your quality of life and lower your risk of accidents.
Connection Between Sleep Apnea and Drowsy Driving
The most frequent cause of sleep apnea occurs when the soft tissues in the back of the mouth and throat collapse to block the airway. As a result, you can stop breathing hundreds of times each night, with some events lasting for longer than one minute. Not only can the interruptions negatively affect your health, but they also make it impossible to get the rest you need. Over time, sleep deprivation can set in, which increases the likeliness of driving while drowsy. If you don't feel rested, you might react slowly or drive more recklessly.
Although there isn't exact data relating to driving while tired, the National Sleep Foundation reports at least 60% of adult drivers get behind the wheel without feeling well-rested. The Centers for Disease Control and Prevention estimates 1 in every 25 adults have fallen asleep while driving within the past month. With sleep disorders are a widespread problem in the United States, raising awareness about the dangers of driving drowsy is crucial to saving lives.
Consequences of Driving Drowsy
The National Highway Traffic Safety Administration reports at least 91,000 auto accidents occurred in 2017 because of drowsy driving, which caused over 50,000 injuries and 800 deaths. In light of recent studies, as many as 21% of fatal car accidents are caused by a person driving while drowsy. Although there are several reasons for daytime fatigue, sleep disorders are a common cause, like obstructive sleep apnea.
Treating Sleep Apnea
You can promote safer driving habits as well as your overall health and wellness with an effective treatment for sleep apnea. Oral appliance therapy is a patient-preferred solution to treat the condition. The small, custom-fit appliance repositions the lower jaw forward to prevent the soft tissues from blocking the airway. It stops pauses in breathing to help you get the rest you need to feel refreshed in the morning. You'll be awake and alert to avoid accidents while on the road.
Sleep Better Tonight
If you have signs of sleep apnea, don't wait to get the treatment you need. Driving is dangerous enough without the added risk of exhaustion. Your dentist will create the personalized plan you need to keep your airways open, so you can sleep soundly.
About Dr. Jon Kirlough
Dr. Kirlough earned his dental degree at the Ohio State University College of Dentistry and has completed advanced training in sleep dentistry. He uses the latest techniques and technologies to treat sleep apnea, like oral appliance therapy. If you need treatment for sleep apnea or chronic snoring, contact our office today to schedule your appointment.