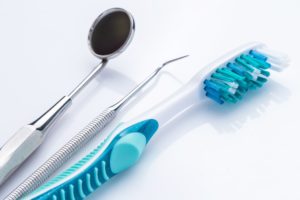 The mouth is often referred to as the "gateway to your general health." Although oral and overall health are often viewed separately, there is a direct connection between the two. Several oral health issues can affect your overall health and vice versa. While you might have heard dental problems can raise your risk of cardiovascular disease, Alzheimer's disease, and respiratory complications, those aren't the only concerns. Recent research has found a connection between poor oral hygiene and metabolic syndrome, which is a cluster of conditions that can increase your risk of heart disease, type 2 diabetes, and stroke. Here's how the health of your smile can influence your metabolism.
Poor Oral Health and Metabolism
Besides tooth decay, gum disease is equally devastating to your oral health. Although it's preventable, at least 50% of Americans have the infection. Tokyo Medical and Dental University recently discovered a link between periodontal (gum) disease and metabolic syndrome. According to the study, an infection caused by a certain strain of bacterium can cause systemic insulin resistance and metabolic dysfunction by changing the gut microbiome.
Insulin resistance is known to cause the development of metabolic syndrome, which is categorized as a group of conditions that includes obesity, high blood pressure, high glucose levels, and systemic inflammation. With metabolic syndrome being a widespread problem in the U.S., your dentist recommends committing to your oral hygiene to promote your general wellness.
Combating Gum Disease
Gum disease is caused by tartar buildup from poor oral hygiene habits. The accumulation harbors bacteria that can infect the gingival tissue. Although common, there are several things you can do to lessen your risk of it, such as:
Use a soft-bristled toothbrush and nonabrasive toothpaste to clean your teeth.
Brush at least twice a day for two minutes each session.
Use high-quality dental floss to clean between each tooth at least once a day.
Don't smoke or use tobacco.
Limit your alcohol consumption.
Visit your dentist at least twice a year for a cleaning and checkup.
If you develop any signs of gum disease, like red, swollen, or bleeding gums, don't wait to contact your dentist. They will provide the appropriate intervention to stop the infection from causing long-term complications for your smile or health.
Protect More Than Just Your Smile
Daily brushing and flossing cannot only benefit your smile, but also decrease your risk of metabolic syndrome. Don't forget to visit your dentist at least twice a year to keep your teeth and gums healthy to support your general health.
About Dr. Jon Kirlough
Dr. Kirlough earned his dental degree at The Ohio State University College of Dentistry and has completed advanced training in general dentistry. With over 500 hours of continuing education, he provides state-of-the-art services for optimal oral health. If you have signs of gum disease, contact our office to schedule a consultation.