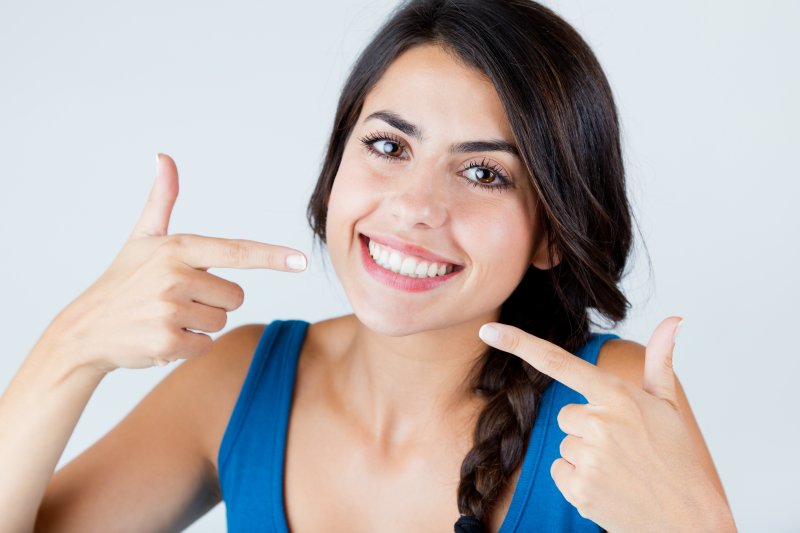 While flipping through old photos, you probably marvel at the beautiful, bright smile you used to have. Unfortunately, no matter how hard you try to prevent it, your teeth will become dull and discolored over time for many reasons. The good news is there are many ways you can get a whiter grin! Teeth whitening and porcelain veneers are two excellent options to consider – but how do you choose the right one for you? Your cosmetic dentist in Middleburg Heights explains their differences to help you decide.
How Does Teeth Whitening Work?
Teeth whitening is one of the most popular cosmetic solutions because it's fast, easy, and affordable. Most dental offices offer two ways of achieving your desired brightness: an in-office whitening procedure or a take-home whitening kit. Both are equally capable of producing stunning results! They use a powerful bleaching gel to lift even the most stubborn stains, giving you a dramatically whiter smile.
What Are Porcelain Veneers?
These ultra-thin ceramic shells are bonded to the front of teeth, concealing any imperfections from view. Since the material can be color-matched to your real enamel, you can enjoy a seamless and natural-looking grin that lasts for many years!
Teeth Whitening vs. Porcelain Veneers
Not sure which treatment is right for you? Let's take a closer look at some key differences.
Problems They Can Address
If you're unhappy with the color of your smile, teeth whitening treatment can easily restore its radiance. It's the ideal way to eliminate stains caused by foods and drinks. But if you have severe discoloration, the bleaching gel may not work so veneers might be the better solution. And with porcelain veneers, you can simultaneously address other problems like chips, cracks, gaps, and misalignment. You can also choose the exact shade of white you want your teeth to be!
Treatment Procedure
For in-office teeth whitening, your dentist will apply a bleaching gel to your teeth to remove stains and discoloration. In just one hour, you can have a dramatically brighter smile! The take-home whitening kits work similarly, except you gradually obtain your desired results over two weeks.
The procedure for porcelain veneers is much more invasive. In preparation for them, your dentist will remove a slim layer of enamel from your teeth. And unlike hair and nails, enamel doesn't grow back, so make sure you really want veneers before you permanently alter your smile! The entire process can take several hours and multiple appointments.
Average Lifespan
Although results are almost instant with teeth whitening, they won't last forever. With proper dental care and a healthy lifestyle, they can last anywhere from six months to three years before needing a touch-up. On the other hand, porcelain veneers can easily last up to 15 years! Keep in mind that even though they're a durable solution, they can still become damaged with improper care.
Ultimately, your dentist is the most qualified person who can advise you on the best course of action. If you still can't decide between teeth whitening and porcelain veneers, they can help you choose the right one that meets your needs and goals.
About the Practice
At Kirlough Family Dentistry, we strive to give patients of all ages exceptional dental care that's guaranteed to meet all their oral health needs. Our team uses the latest techniques, materials, and technologies to give you a smile you can comfortably and confidently show off. If you're unhappy with the color of your teeth, our cosmetic dentist can restore a bright grin with cosmetic dentistry. Visit our website or call (440) 234-2445 to schedule a consultation and determine the best treatment for you.