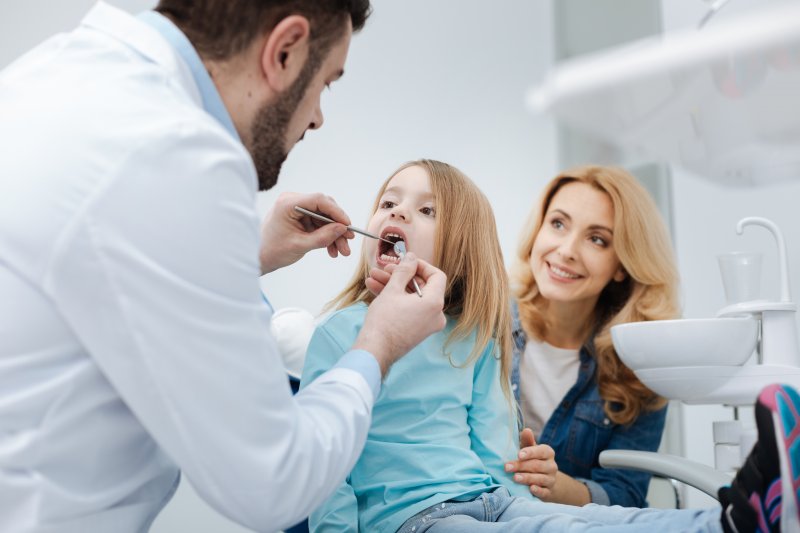 Initially, opting for a specialist for each member of your family can be appealing. However, a few months of driving all over town for different checkups, braces appointments, and follow-up visits have you reconsidering. Fortunately, a family dentist can provide you all the dental care you need with the added convenience of one location! If you are starting your journey of finding a family dentist in Middleburg Heights, read on for the 5 step process that can make your experience stress-free.
Step #1: Ask for Referrals
Today, a quick look on Google can provide you with information on virtually any question you have. However, the hunt for a dentist can quickly become overwhelming with pages of search results and ads. To save yourself the headache, start by asking your family and friends for their referrals! After all, they were once in your shoes and can provide you valuable insight into their experience with a certain practice. Whether they provide you with glowing reviews or a less than positive story, this feedback will give you a good place to start!
Step #2: Let the Online Search Begin!
Between websites and social media channels, dental teams put a great deal of effort into their online presence. Fortunately, this allows you to look at their qualifications, years of experience, and what it is that makes them different. Plus, you can read through testimonials, check out their services, find information on dental insurance, and get answers to frequently asked questions before you even step into their office!
Step #3: Consider the Location
Between homework, extracurricular activities, carpools, and everything else that is a part of your weekly routine, it is safe to say that your schedule is jam-packed. The last thing you need is to add a 30+ minute drive to and from their office for a simple cleaning or emergency procedure. To bypass this unpleasant experience and save you time and gas, opt for a location that is close to your house, office, or child's school.
Step #4: Make Sure They Offer Emergency Services
Although preventive tactics can help keep your teeth strong from the inside-out, accidents can happen at a moment's notice. While this experience can be anxiety-inducing, having a trusted dentist on your side can make all the difference in making it a stress-free experience. After all, they will already be familiar with your history and have your dental records on hand, so you can get the treatment you need as quickly as possible.
Step #5: Choose a Dental Team Who Makes You Feel Comfortable
When you walk into your appointment, what kind of experience do you want? Do you want to feel uncomfortable, awkward, and scared to ask questions? Or would you prefer a friendly atmosphere, phenomenal customer service, and a team that is genuinely excited to serve you? The personality of the dentist and the practice heavily influences the atmosphere that you and your family will experience. So, make sure to pick a dental team that makes you feel comfortable and safe!
Choosing a family dentist isn't a decision to take lightly, but it also doesn't need to be a stressful process. By following the above five steps, you can confidently choose a family dentist who checks all your boxes!
About the Author
Before serving as a dental officer in the Navy for 3 years, Dr. Jon Kirlough graduated from the Ohio State University College of Dentistry and completed Advanced Education at the Naval Dental Center. Today, he uses his 20+ years of experience to provide his community with exemplary preventive, restorative, cosmetic, and children's dentistry (to name a few!). Dr. Kirlough also has earned over 500 hours of continuing education, which allows him to stay up to date on the latest technologies and procedures. If you are looking for a dentist in Middleburg Heights, don't hesitate to contact him through his website or by phone at 440-234-2445.