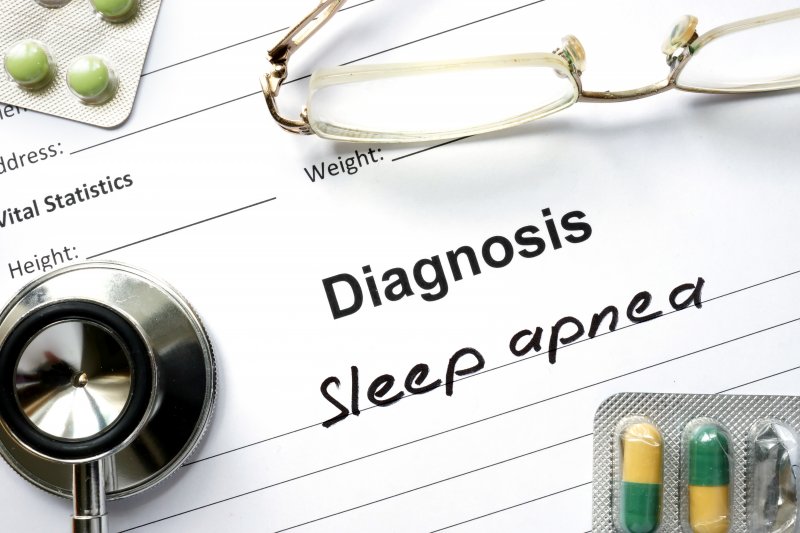 Your spouse told you that you've been gasping for air in your sleep; after seeing a sleep expert, you found out that you have sleep apnea, a disorder that stops your breathing multiple times during the night and prevents you from getting quality rest. If you're worried about the cost of treatment, you might wonder whether you can just learn to live with the condition. However, choosing to live with sleep apnea in Middleburg Heights means having to deal with these 5 potentially devastating consequences.
1. Daytime Drowsiness
Since sleep apnea can wake you up hundreds of times during the night, you're likely to be extremely sleepy during the day. While it might seem manageable at first, excessive drowsiness can affect the quality of your work, and in a worst-case scenario you might end up losing your job. Worse yet, excessive drowsiness can cause you to fall asleep at all kinds of inconvenient moments – including when you're behind the wheel of your car. As a result, patients with sleep apnea generally have a higher risk of serious accidents.
2. Depression
There's a strong correlation between a lack of quality sleep and mood; in fact, a study in the Journal of Research in Medical Sciences found that nearly 46 percent of people with obstructive sleep apnea exhibited symptoms of depression. The longer you live with your disorder, the worse it will be for your mental health.
3. Memory Problems
People with sleep apnea often have trouble turning short-term memories into long-term ones, and in some cases, they might forget entire events. This is because the frequent awakenings prevent you from reaching the deep stages of sleep responsible for memory consolidation. In the long run, these memory problems can end up being highly disruptive.
4. Damaged Relationships
If sleep apnea has left you feeling drowsy or has caused depression, chances are you'll be less likely to engage in social activities, and your personal relationships could suffer. Also, your significant other might choose to sleep in a separate bedroom if they're constantly kept awake by loud snoring.
5. Heart Problems
Sleep apnea causes your blood pressure to rise and can dramatically increase your risk of a heart attack or stroke. These conditions could easily land you in a hospital or otherwise increase your healthcare costs. Of course, that's hardly the worst that could happen; in many cases, sleep apnea-related heart problems end up being fatal.
As you can see, forcing yourself to endure the side effects of sleep apnea simply isn't worth it. It's always better to speak to a dentist or another professional that can provide an appropriate treatment for your disorder, such as an oral appliance. If you've had trouble enjoying quality slumber, get the help you need right away!
About the Author
Dr. Jon Kirlough established his practice, Kirlough Family Dentistry, nearly forty years ago, and to this day he continues to provide his patients with outstanding customer service thanks to his clinical expertise and down-to-earth friendliness. He's well qualified to diagnose and treat sleep apnea so that you can continue to enjoy a high quality of life. To schedule an appointment, visit his website or call (440) 234-2445.