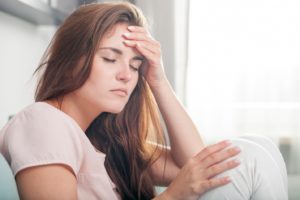 Obstructive sleep apnea (OSA) is a condition wherein a patient experiences brief periods throughout the night when they are not breathing. These interruptions in breathing, called apneas, are more than just an annoyance. They can seriously disrupt the sleep cycle and are associated with a host of significant health problems, including the following:
Heart Problems and Stroke
OSA deprives the body of much-needed oxygen. Lowered oxygen levels, in turn, cause the blood vessels to narrow, which leads to high blood pressure. A lack of oxygen can also contribute to coronary artery disease, heart attack, and stroke. In fact, individuals with obstructive sleep apnea have an 80 percent increased risk of stroke compared to patients without OSA!
Alzheimer's Disease
Research has shown that a particular gene linked to sleep apnea may also predispose carriers to Alzheimer's disease. However, the connection between sleep disorders and Alzheimer's doesn't stop there. Recent studies have shown that individuals with sleep apnea have increased levels of tau in the brain, which is one of the proteins linked with Alzheimer's.
Diabetes
About 50 percent of individuals with type 2 diabetes also have obstructive sleep apnea. OSA can also make diabetes harder to control, which is due to the fact that an interrupted sleep cycle increases stress on the body. It also affects the hormones that control food cravings and may make it more challenging for people with diabetes to eat a healthful diet.
Temporomandibular Joint Disorder (TMD)
TMD is a term that refers to problems that affect the joint connecting the lower jaw to the rest of the skull. In some cases, structural defects in the joint can contribute to OSA. OSA can also increase stress levels, leading to teeth grinding, which may in turn lead to TMD.
Impairment in Daily Activities
OSA often leads to excessive daytime drowsiness, which can impair your ability to drive safely and perform at your best at work. Men with OSA are even more likely to suffer from erectile dysfunction, like due to the fact that poor quality sleep can lower testosterone levels and decrease libido.
More OSA-Related Health Problems
The above-mentioned health issues are just a few examples of how OSA can affect its victims. It has been associated with other problems as well, including glaucoma, gout, acid reflux, and morning headaches. That is all in additional to the daily annoyances that OSA can produce, such as night sweats and loud snoring.
Fight OSA, Protect Your Health
Clearly, obstructive sleep apnea is nothing to take lightly. If you have OSA, or even suspect you have it, now is the time to seek treatment from someone who understands the intricacies of this disorder. Something as simple as a small oral appliance that repositions your jaw at night may allow for freer airflow and reduce your risk of a number of serious health problems. Indeed, getting treated for OSA could drastically improve your quality of life or perhaps even save your life altogether!
About the Author
Dr. Jon Kirlough is an experienced dentist who has undergone advanced training that equips him to help patients recognize and battle sleep apnea. If you are ready to reclaim a better night's rest and live a healthier life, contact our office at 440-234-2445 to schedule an appointment with our talented team of experts.